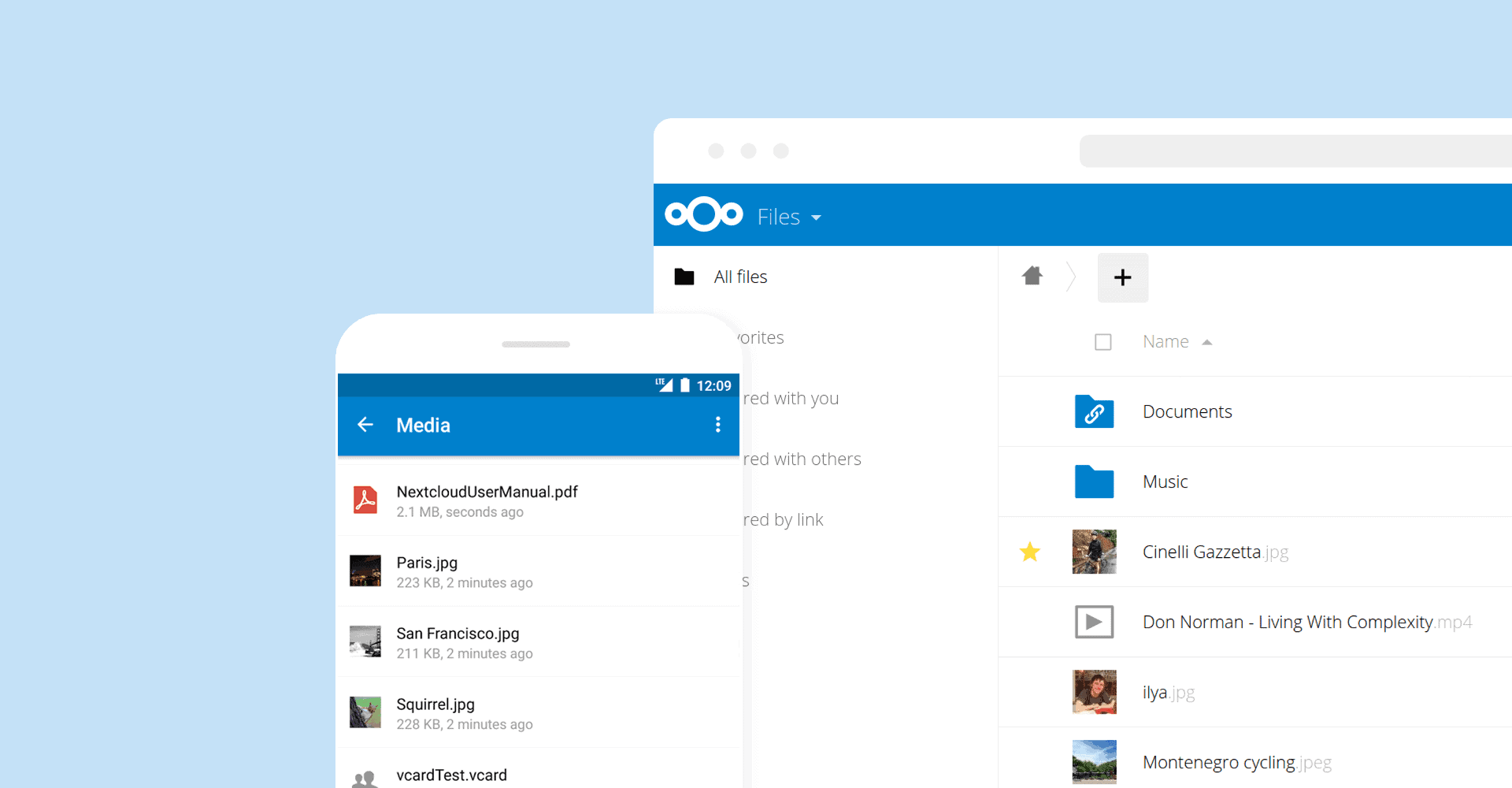 File Sharing
Nextcloud Files offers Universal File Access and sync platform with powerful collaboration capabilities and desktop, mobile and web interfaces.
Calls, Chat and Web Meetings
Nextcloud Talk delivers private audio/video conferencing and text chat through a browser and mobile interfaces with integrated screen sharing and SIP integration.
Private, Group and Public Calls
Collaboration within Nextcloud
Webinars and Presentations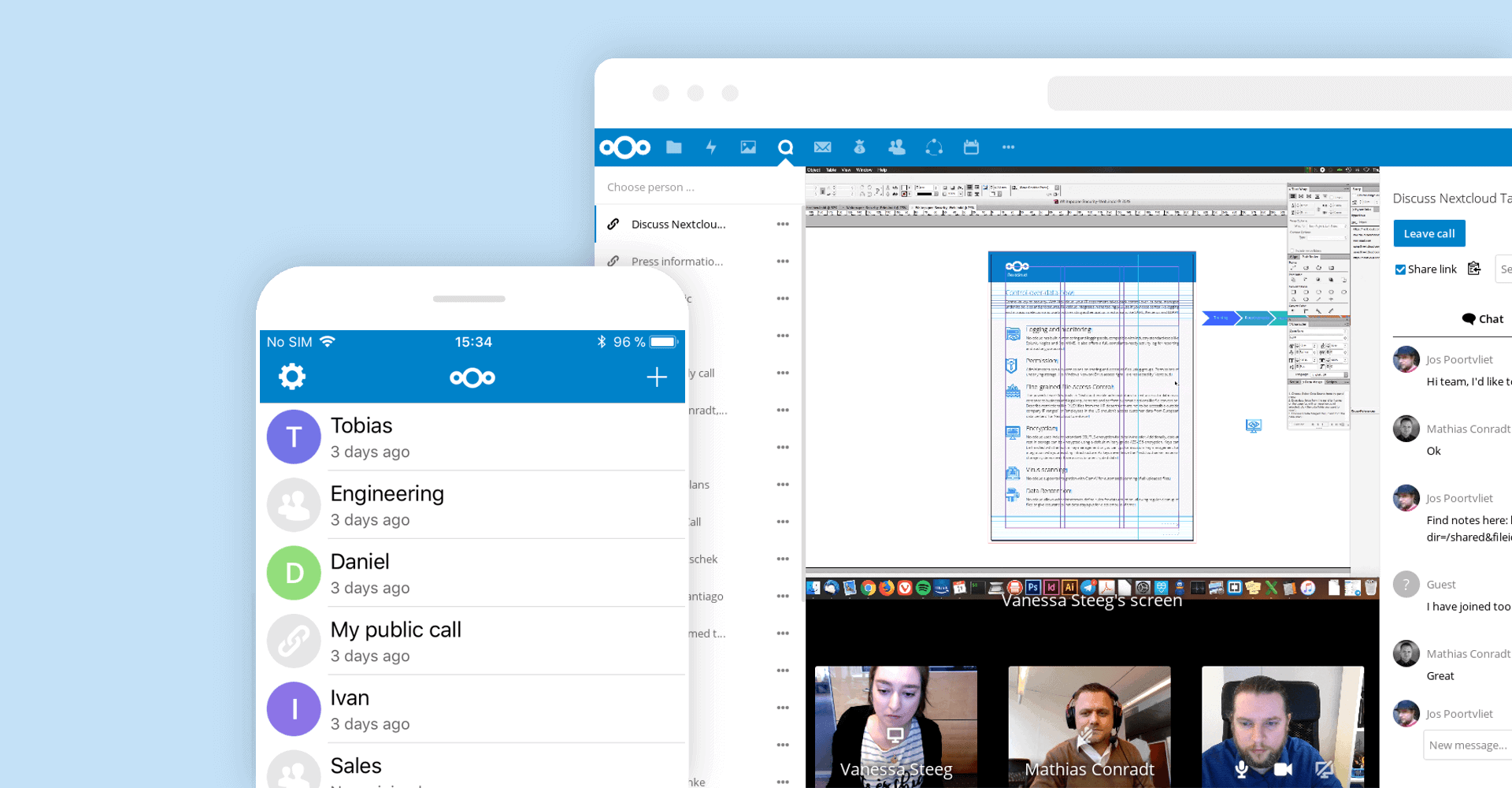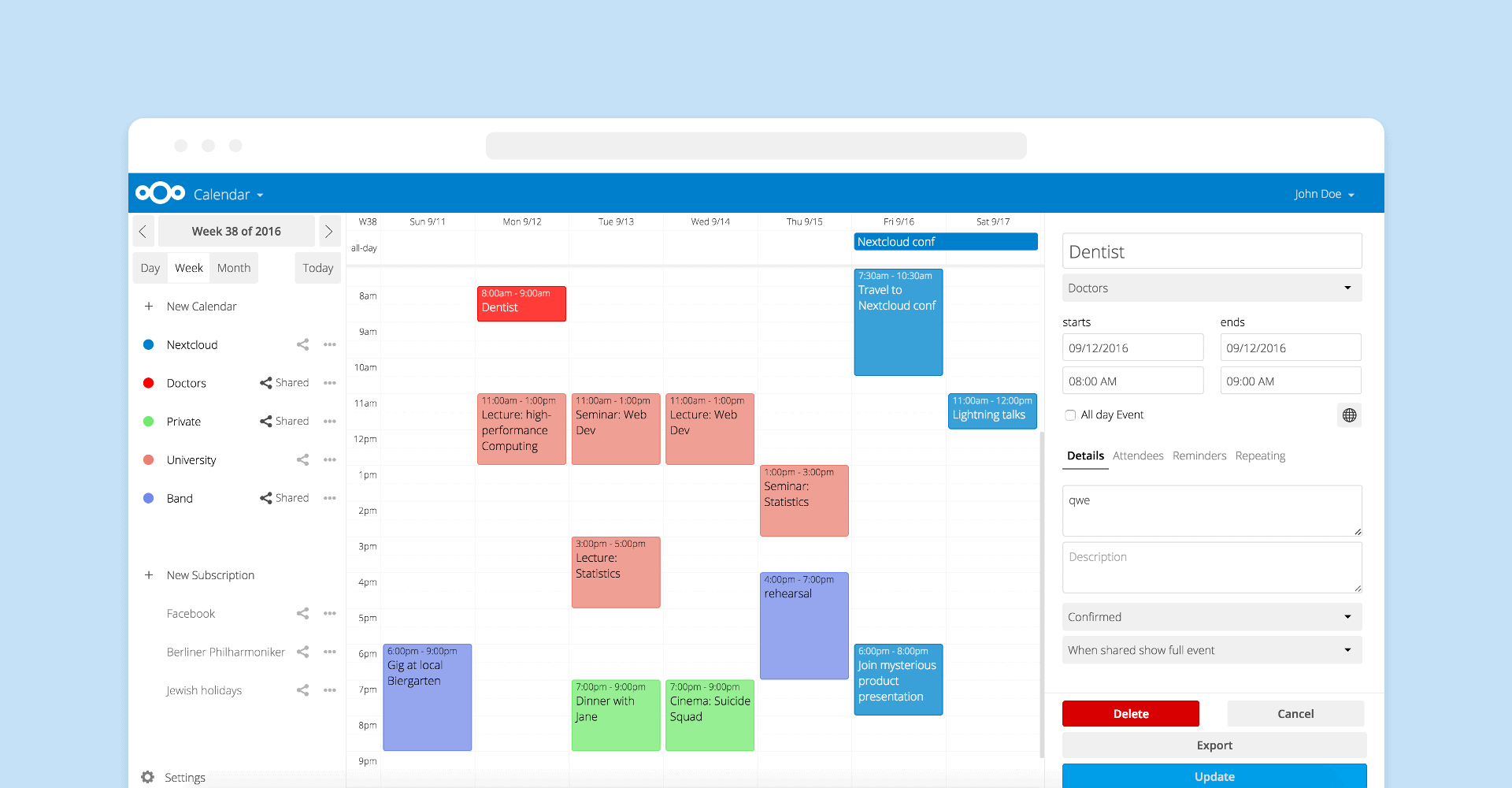 Calendar, Contacts & Mail
Nextcloud Groupware integrates Calendar, Contacts, Mail and other productivity features to help teams get their work done faster, easier and on your terms.