AWS Hosting
Join the herd
What is AWS
Amazon Web Services offers cloud web hosting solutions that provide businesses, non-profits, and governmental organizations with low-cost ways to deliver their websites and web applications. Whether you're looking for a marketing, rich-media, or ecommerce website, AWS offers a wide-range of website hosting options, and we'll help you select the one that is right for you.
Advantages
Broad platform support
Datacenters worldwide
Scalable from day one
Flexible pricing models
Very Fast
Secure
Reliable
More Info
Enterprise websites include very popular marketing and media sites, as well as social, travel, and other application-heavy websites. For example, Lamborghini, Coursera, and Nordstrom use AWS to host their websites. Enterprise websites need to dynamically scale resources and be highly available to support the most demanding and highly trafficked websites.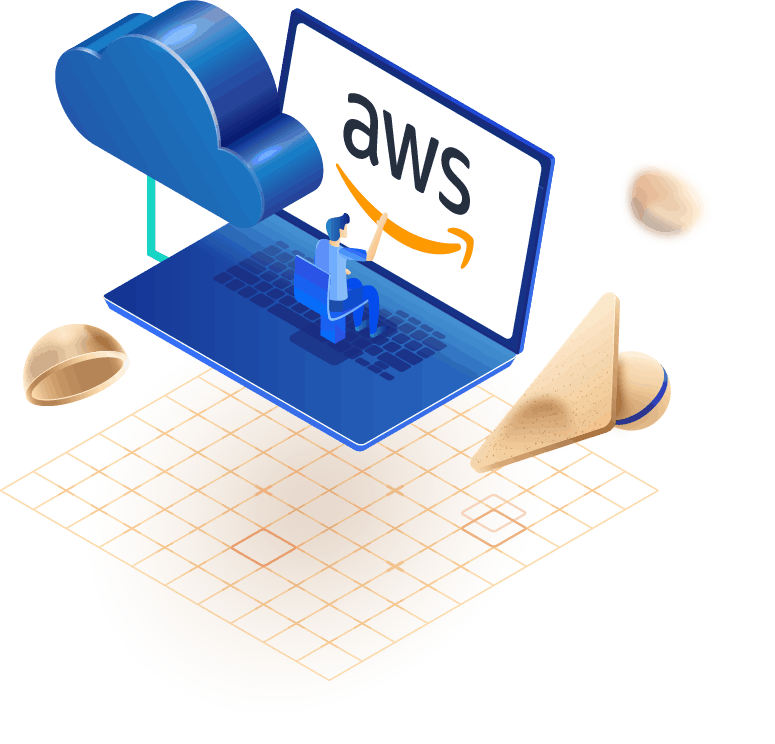 Why Choose AWS
Amazon Web Services (AWS) is the world's most comprehensive and broadly adopted cloud platform, offering over 175 fully featured services from data centers globally. Millions of customers—including the fastest-growing startups, largest enterprises, and leading government agencies—are using AWS to lower costs, become more agile, and innovate faster.
With AWS, you can leverage the latest technologies to experiment and innovate more quickly. We are continually accelerating our pace of innovation to invent entirely new technologies you can use to transform your business. For example, in 2014, AWS pioneered the serverless computing space with the launch of AWS Lambda, which lets developers run their code without provisioning or managing servers. And AWS built Amazon SageMaker, a fully managed machine learning service that empowers everyday developers and scientists to use machine learning–without any previous experience.
World Wide
AWS has the most extensive global cloud infrastructure. No other cloud provider offers as many Regions with multiple Availability Zones connected by low latency, high throughput, and highly redundant networking. AWS has 76 Availability Zones within 24 geographic regions around the world, and has announced plans for nine more Availability Zones and three more AWS Regions in Indonesia, Japan, and Spain. The AWS Region/Availability Zone model has been recognized by Gartner as the recommended approach for running enterprise applications that require high availability.